Temple Hours
Morning 9:00 am - 1:00 pm
Evening 6:00 pm - 9:00 pm
Daily Pooja
Kala Sandhi Pooja 9:00 am
Uchi Kala Pooja 12:00 pm
Sayarakshai Pooja 8:00 pm
Special Events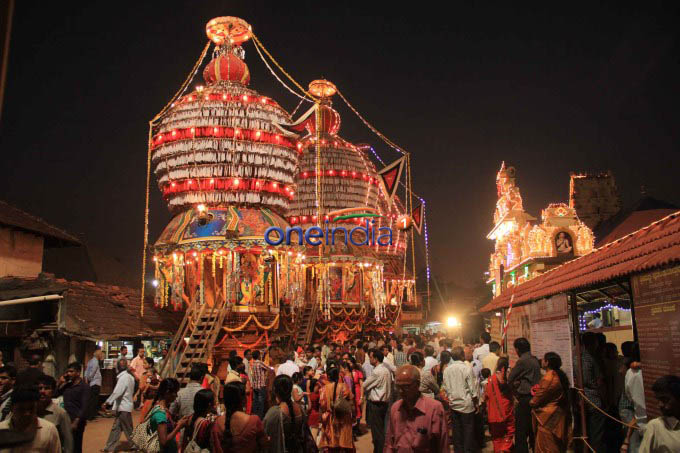 We are delighted to inform you that both our Chariot Festivals will be taking place on the evening of July 6th and the afternoon of July 7th respectively.
On these days of the festival, the Devi Bhuvaneshwari will board the chariot and make a journey around the temple.
Poojas and abhishekams will also take place on these days, if you are able too please attend and gain the blessings of the Devi.